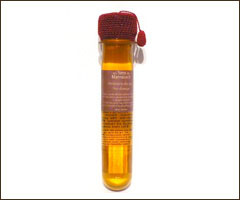 Concentrated perfumed oils "Senses of the Atmosphere" are designed to be used with our unique Incense Burner that gently diffuses their sensuous scents throughout your home.
– Tub Tarbouche 38 ml
Plastic bottle
5 perfumes :
*Amber & Musk
*Cactus flower
*Jasmine
*Orange blossom
*Orange & Cinnamon
Use :
To put some drops of Senses of Atmosphere in the high container of one burn perfume, to add some water drops to it.
Senses of atmosphere is also put in the rounds of bulb.