ROYAL ORIENTAL HAMMAM
An Infra-Red Sauna session followed by an oriental ritual tailored to rejuvenate your skin and hair. First comes a thorough exfoliation using the traditional "Kissa" glove and Moroccan black olive eucalyptus all over the body and hair leaving your skin fresh and relaxed. Then comes a full body wrap of cleansing and oxygenating Rhassoul clay and rose water. The treatment ends with an indulgent massage using oriental sensual oils and relaxing techniques with the relaxing "Oussada" cushion or the energizing "Khemoussa" pouch. A deep lifting Anti-Ageing Facial with a leave in pure Argan Oil hair treatment is the final component of this exquisite treatment.
Duration 150 minutes
Price: $399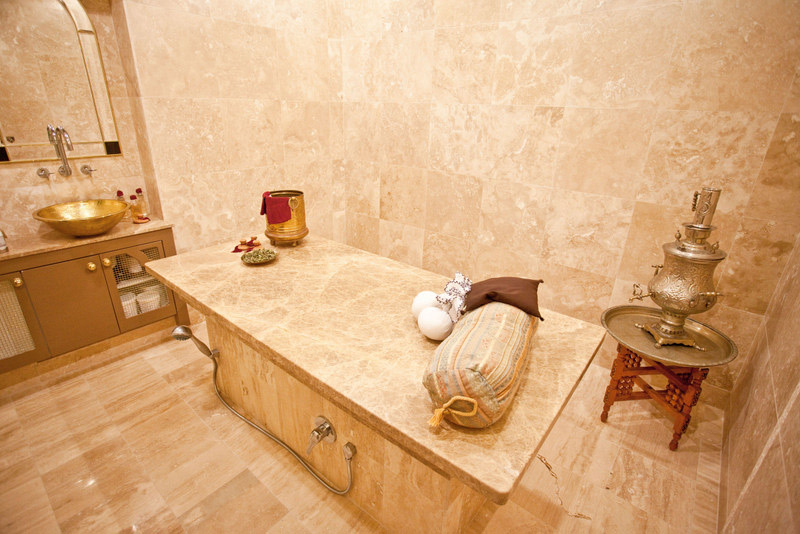 The Moroccan Hammam Collection is rooted in thousands of years of Moroccan history and ancient traditions. The Hammam Ritual is a traditional Moroccan heat room where women and men go for a sensual, ritual-based body treatment that includes aromatherapy, detoxification, massage, and relaxation. Fleur De Lys Medispa offer Les Sens de Marrakesh authentic Moroccan Hammam Spa collection gives you the opportunity to experience the ritual in private bathroom, there is no better way than to visit a traditional Moroccan bath and have a deeply relaxing treatment.